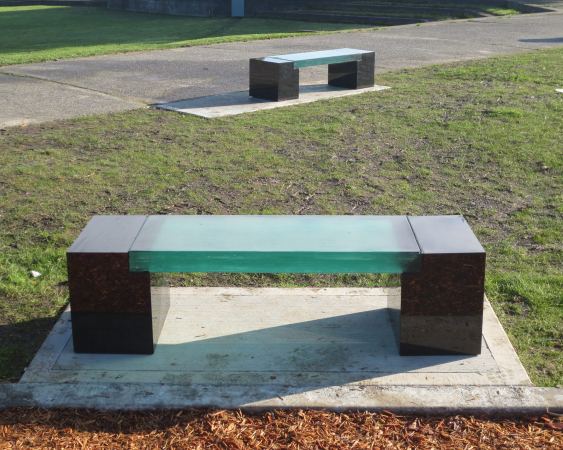 More at: https://www.metroparkstacoma.org/about/history-of-metro-parks/peoples-park-history/
"Human Rights Legacy is a trio of benches designed to encourage dialogue and reflection, is the culmination of an 8-month residency which included conversations and workshops that engaged Tacoma's rich and diverse multi-generational communities to explore connections between Tacoma's human rights history and our current human rights imperative – the opportunity gap.
During the residency, Paul Rucker, along with artists Tilson and Hollis Wong Wear, worked with youth from Fab 5, a Tacoma-based urban arts education organization, to explore what the term "opportunity gap" meant to them. The text etched into these benches was contributed by Davon White, Keun Simms, Ericka Dennis, Dillon Skedd-Leisure, Deven Grenier, Tilson, and Paul Rucker.
The project was completed in collaboration with American Leadership Forum, Tacoma/Pierce County Class XVI who initiated the concept encouraging deep community conversation around this important issue."